It's no secret that restaurant sales tend to slow down in the summer. The warm weather, barbecues, parties, vacations, and students out of school will keep people from thinking about your restaurant and dining out. This can be a real challenge if you want to maintain sales levels through this time of year.
There are a few things that you can do to beat the heat and grow your restaurant's sales; all is not lost. But, it will take a little more effort and encouragement to create a reason or incentive for customers to come in and spend money.
Prepare to Focus On Existing Customers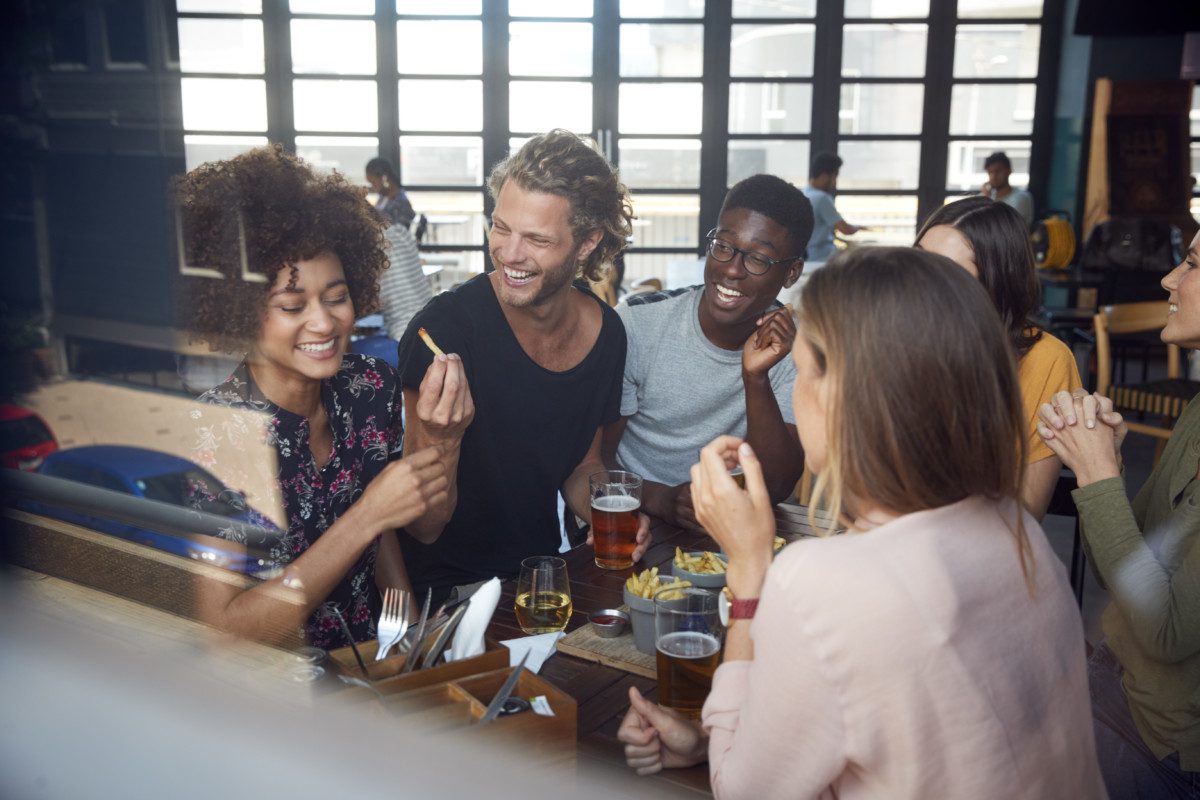 With the right restaurant marketing summer plan, you can beat the heat and grow your sales. But you have to prepare for it now.
Plan to target your existing customers who know and love you. They just have other things drawing their attention through the summer holidays. If you don't already have a robust database of customer contact information, then start building it. The old-school way is to have a raffle, and entry requires name and contact info. Now, the most popular way is loyalty programs.
Simply choose a way to collect the information you need so you can use it to send them special offers. Entice them in with special events, live music, seasonal ingredients, and special menus. If you have a list of your current guests, use it to reach out to customers who haven't been to your restaurant in a while and offer them a special offer to return in the summer months.
As the weather warms up, it is even harder to convince people who have never been to your restaurant before to come in. There are so many other activities to choose from. Focus on your current customer base. It takes less effort, it's less expensive, and your customers will be far more responsive.
Give Them A Compelling Reason To Return
Once they have already come to dine with you, it is time to make them want to return as soon as possible before becoming distracted again.
Pro Tip: You have to give your customers A GOOD REASON! Not a soft, limp, boring reason. Don't get cheap with your marketing here. A great way to do this is by offering bounceback offers, such as a special offer to redeem on a future visit like a BOGO or doing a drawing.
Here's a better idea. We've created several bounceback promotions for our clients. Still, the most popular (meaning it made the restaurant owners the most money!) is the Christmas in July NO Peeking. You can get the whole promo done for you here.
See how one restaurant owner increased his sales by over $110k in the slow summer months using the DFY No Peeking Promotion.
It works by giving everyone who visits in a specific period a sealed red envelope with a prize inside. The only way the prize can be revealed is if the envelope is returned before the deadline unopened. When they redeem it, they open it and earn the prize inside. It's as simple as that! It generates a ton of excitement in the restaurant. Since it can be themed for Christmas in July, you can create all kinds of events and decor around it to ensure that everyone knows and remembers it's happening.
If you want this promotion done for you – you pick the prizes (with our guidance), and we'll put it all together for you and ship you the envelopes. Nothing could be easier than having it done for you and having the summer sales dollars roll in. If you want to find out more, check out this quick video.
Don't Forget…Make It Memorable
When families are on summer break, the kids want something to do. The family is in from out of town – people are looking for things to do that are different, memorable, and exciting.
Think about ways to "summerize" your restaurant. Bring out the tiki torches for the patio and the wading pools for hot feet, book musicians, or play your best summer-themed playlist. Break out the breezy summer specialty cocktails or menu items.
You could even book fortune tellers, palm readers, and magicians for special nights. Make your patio a pool party on a specific night of the week. Maximize your outdoor dining and host some summer events.
It doesn't take much to change the usual and bring in more customers to increase sales during the warmer weather.
Reach Out To Other Businesses In Your Community
Inevitably, others in your town want to do the same thing.
Seek out local events such as concerts, sporting events, or film festivals that you can partner up with. Plan a pre-concert meal or a post-event dessert night. Tap into a potentially new audience of guests to keep your seats filled. Perhaps it's a themed menu or dessert to match the theater production. Use the opportunity to market to event attendees. Give potential new consumers a reason to try your restaurant so you can convert them to long-term loyal customers.
DON'T Be Boring
Like I say over and over again, you have to get creative with your marketing strategies to increase summer restaurant sales. DON'T BE BORING!
Focus on current customers. Create a reason for them to return, like our red envelope No Peeking promotion. Make their visit memorable and partner with local events to seek new customers.
Michael Thibault
Known as "The Done For You Marketing Guy for Restaurants." International Speaker on Restaurant Marketing. Published contributing author of 4 Marketing Books. Industry expert on Google Searches and Review Sites. Recovering Independent Restaurant Owner and Caterer of over 21 years. And, all-around good guy.
Follow Us On Social Media