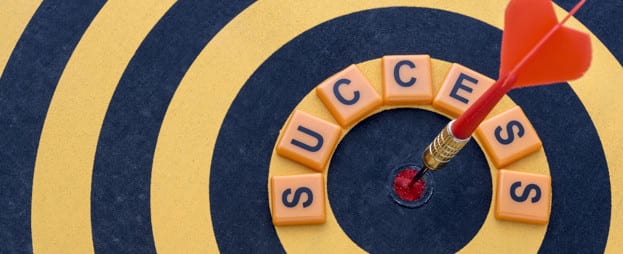 The late, great selling guru, Zig Ziglar, believed that preparing for success is critical – "If you don't know where you are going, you will probably end up somewhere else, You have to have goals."
Your success goals for 2020 should be clear, concise, and written down.
These goals should reflect a superior ability to provide your customers with a memorable purchasing experience if you own a restaurant, retail, or auto repair shop.
When they leave your business, they can't help but tell everyone they know that your place is "the place" they have to try.
That, in conjunction with a minimum of a three-month marketing plan that addresses your customers and potential customers' needs and wants, is crucial to how successful you will be in 2020.
If you understand what your customers truly want and will pay a premium for, then you can answer any question necessary to fill in your success plan for 2020 for your business.
As I look back over the blog posts that I've written over the last year, there are key points that I have made that translate into powerful ideas, techniques, and questions that you need to ask yourself approaching the New Year to help you focus on $1000.00 an hour activities and not the $10 an hour ones.
So, with just a little more than a few weeks left in 2019, here are a list of questions for you to answer to help create your 2020 list of New Year's Restaurant Marketing Resolutions:
My reason for my business's existence is…?
What sets my business apart from the rest?
My ideal customer is…?
What will trigger my ideal customer to think of me?
What's most important to my ideal customer when they are buying what I'm selling?
What do I want to accomplish this year?
What are the top 3 things that are going to get me there?
How much will each program contribute to my revenue/profitability?
What programs do I need to be running to reach my goals?
Who needs to be involved to get it done?
Here are 2 of the biggest questions you need answers to make more sales in 2020:
How do I make my relationship stronger with my best customers in 2020?
What are the most effective new customer acquisition strategies I have to attract new customers just like my best customers?
Figure out those last two, and you have solved most of your sales issues for 2020.
Let's hit the ground running in 2020.
Michael
P.S. If you want an early Christmas present, click the button below for a FREE Marketing Strategy Session with one of my Direct Response Professionals from my office. They will analyze what you are currently doing, and what you should be doing in 2020 to reach your goals.
Follow Us On Social Media