Hope your week is going well. Getting ready for the holiday weekend in the U.S.? Take some time to enjoy your family and friends (with social distancing of course). Do something to recharge those batteries – it's important for you and your business.
If you remember last week, one of my clients asked me- If you were opening a business in the middle of the Pandemic, how would you get customers?
Great question! Last week I talked about creating an online presence for your business. Starting with your website as the foundation, and then driving traffic to your website from 3 sources.
This week I will cover a proven and tested method of how to laser target a list of your best potential customers, what to send them, and how to motivate them to come to your business. This is a real-life example of what we are doing for one of our clients right now to attract new customers to their business during the Pandemic.
Getting new customers is important for any business. If you don't have a system in place to generate a steady flow of new customers, your business will fail.
Your existing customers move, lose their jobs, get divorced, change jobs, die, and try your competitors or a new business that has just moved into your area. There's a big list of different life circumstances that will take them away from your business. Some will just have a bad experience and leave to go to one of your competitors. It happens to everyone – just check the review sites.
Think of your business as a leaky bucket with lots of holes in it. That's why you need to keep filling that bucket with a steady stream of new customers. Then, have a system in place to WOW them and convert them into long-time customers that are consistently paying you for your products and services. Then you can move them up the ladder to becoming brand advocates for your business – but that comes later.
In last week's edition of Mike's Marketing Minutes, I covered online new customer acquisition techniques. In this week's video, I cover off-line. That means PRINT. I love print, and it's one of the best ways to attract new customers to any business.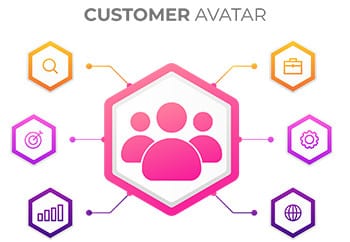 First, you must know who your best customers are. If you haven't done a customer avatar before, now is a great time to do it. The best way to start is to analyze your existing database of customers and determine what your best customer looks like. If you don't have a list of your customers, talk to your staff, walk around your dining room, or out on the waiting area of your shop or retail store.
Get as detailed as you can. Answer questions such as:
How old are they?
What type of jobs do they have?
Where do they live?
Do they have any children?
What type of cars do they drive?
What is their income level?
The more information you have the better because after you develop the best customer avatar, you can buy a list and mail them an enticing offer to try your business.
Direct mail is the best way to reach your new customers to try your business because of the deliverability and being able to highly target your market. After you have this information, I would contact a list broker with your customer avatar in hand and buy a list of names and addresses that fit your best customer. We use InfoUSA for some lists, but there are lots out there.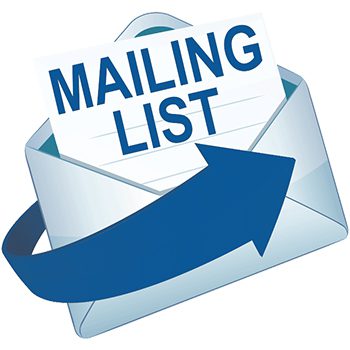 After you have that list, you need to develop an enticing offer to attract your potential customer to come into your business. Don't take this job lightly and don't be cheap. Lots of business owners get caught up on trying to make a profit on the 1st transaction off a new customer – DON'T. You want repeat business, that's where the real profit lays.
After you have your list and offer, develop a multi-step mailing program to reach, entice, and convince them to try your business for the first time. If you watch my video, I show you a three-piece mailing program that we custom developed for one of our clients.
Yes, you read that right. Three-step new customers acquisition direct mail program. Sound like a lot of work? Yep, it is. Don't take this task lightly – it's important to have all these components right to work.
To break this process down for you I will simplify:
Create an avatar of your best customer
Buy a highly targeted list that represents your best customer
Develop an irresistible offer
Create a multi-step, direct-marketing, mailing campaign
Hey, if it was easy everyone would be doing it, right?
Till next week,
Michael
P.S. If you think opening a business right now is crazy talk, I want to send out a big congratulations to one of our clients, Tory and Berenice from Wapiti Pub, who just closed on their 3rd restaurant. Yes, right in the middle of a Pandemic. They are fantastic operators and business people who do a great job of taking care of their customers! Lots of good deals out there for expansion right now and if you have the systems in place carpe diem.
P.P.S. If you need help attracting new customers to your business, simply click the button below for a Discovery Session. We can jump on a call to analyze what you are doing now, and what you can be doing better to get more new customers into your business.