Ask yourself:
What does your business look like for the next customer who wants to take a selfie inside your business?
What does your special for the night look like on a plain white plate?
How about the new pumpkin martini that your bartender came up with over the weekend?
What's hanging on the walls of your waiting room at your repair shop?
Photo-centric service is so popular that in an effort to make themselves more attractive to social media active customers, (which is all your customers), some businesses are designing their physical spaces to be more photogenic.
Think, "Is this share-worthy?"
Knowing the value of social media exposure, brands are increasingly designing products. In many cases, these are limited-time offerings designed to spark even more excitement and encourage patrons to post their purchases to social media as a way of showing off.
Perhaps the best example of a limited-time product that sparked an Instagram frenzy is Starbucks' Unicorn Frappuccino.
Even though it was only available for five days, on Instagram the hashtag #unicornfrappuccino for the "limited-time-only pink-and-blue sugary swirled behemoth" was used more than 150,000 times.
The Unicorn Frappuccino was a huge success, with analytics firm Brandwatch estimating that the drink generated 1.3 billion impressions on Twitter.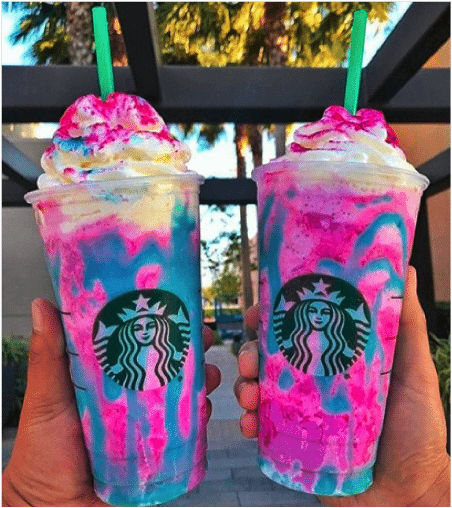 While many businesses are already dynamic places, the age of social media has created an opportunity for businesses to be more thoughtful and intentional about the dynamic components they add to their locations.
For instance, lots of independent cafes and restaurants are using their spaces to exhibit art. Alternative exhibition spaces, as they are called, were "the center of American artistic life in the '70s" and as they give businesses a new way to offer their patrons something worth photographing and posting to social media, it's not surprising that rotating art exhibits are back in style.
Give your customers something to share and watch your online presences grow.
Have a great week,
Michael