The only catch is that it's with United Airlines.
The listing for a United Airlines brand public relations manager, posted Wednesday to the D.C.-based jobs site District Daybook, says that at United, "The pace is fast, our standards are high and the opportunities are boundless."
"Being part of big, transformative moments like this are rare – so, if you have the courage, the creativity, the conviction, the agility, the leadership and most importantly the passion to help United reclaim its reputation as one of the world's great and resilient companies we hope you'll consider embarking on this journey with us," it adds.
If you haven't seen the video of the passenger that was violently dragged off a United Airlines flight on Sunday night Google it. Let me tell you it has potentially damaged customers' trust in the company.
And if a passenger being forced off a plane isn't enough to upset customers: The passenger is a doctor who needed to see his patients on Monday morning.
United offered customers up to $1,000 to volunteer to give up their seat on this Sunday night flight. I don't know about you, but when I travel, I want to get where I'm going as fast as possible and $1,000 would not be enough for me to give up my seat.
What you already might know is that this incident has damaged United Airlines' online reputation. What you might not know: Customers have written at least 50 reviews since the incident on just Yelp and TripAdvisor combined.
Here is one of the comments on Yelp:
"United Airlines is terrible for treating its customer on the airplane flight 4311. Its staff dragged a customer (elderly man) on the floor of a plane in such an inhumane manner. He was bleeding and I saw his belly button.

You cannot say it was the fault of airport security because UA staff stood there and let it happen. UA CEO's apology is not sincere. United Airline made me cry for this injured man.

I will never fly on United Airlines in the future.

I wish to see United Airlines CEO Oscar Munoz to apologize and resign…"
You think that might deter a few people from booking with them? Last I checked on Yelp the have a 1.5-star rating with 1896 reviews. They might need some damage control and a good online reputation manager.
Here is the response to the reviews on Yelp from United: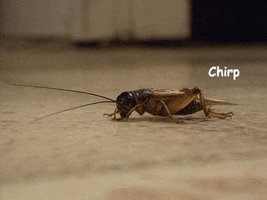 That's right, nothing. Nada. Zero. Zilch. Yeah, that's a good strategy- let's just ignore our customers and hope this all goes away. Bad move.
Interesting to study though.
Times have changed – have you? Don't ignore your online reputation.
Have a great Easter!
Michael