There are a few things you need to know if you want to use Social Media to get new customers and increase sales.
If you own a restaurant…You are not in the business of selling food!!!
Sorry to break the news to you.
You ARE in the business of selling the EXPERIENCE of eating your food.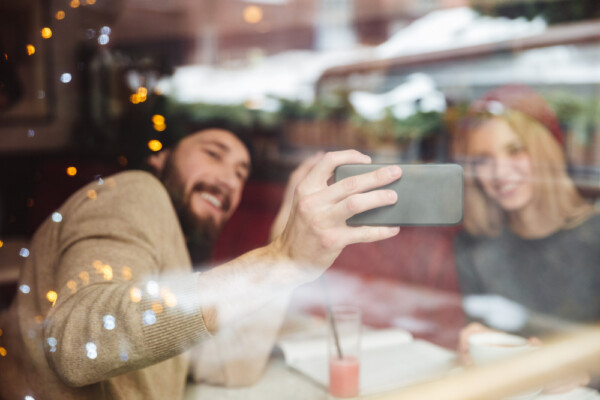 Your atmosphere, personality, community, quality and value, and staff are all valuable pieces of what you're selling. Combined, they make people feel a certain way, making them want to return again and give you money.
Secret Tip: Your restaurant's social media marketing needs to communicate that feeling through what you say, your posts, and your pictures.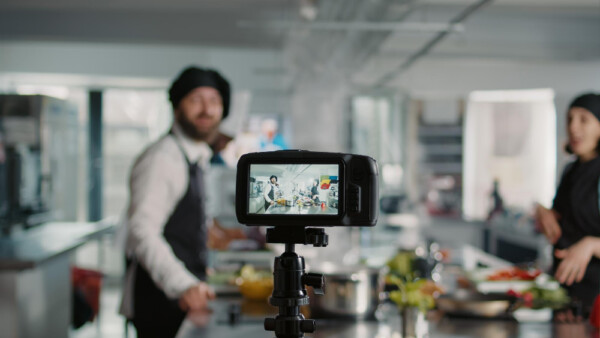 Your Social Media sites, your Facebook page, Instagram, TikTok, and Google listing are like an online newsletter. They give you the platform to promote all your revenue streams; catering, carryout, holiday parties, meal packs, gift cards, etc., and demonstrate the feel of your restaurant.
It also gives you credibility; when a new customer searches for your restaurant online, your social media sites are social proof and legitimize your positive reputation.
Effective social media strategy involves creating regular posts highlighting your various revenue streams, such as gift cards, catering services, carryout parties, and in-house special events. By providing engaging content, you can connect with your audience, drive more business and boost sales over the long term.
Here is a guide that you can follow to create a winning Social Media
Take lots of pics of a full restaurant (photos of an empty restaurant do not sell anything) – include people having fun, interacting with your staff, enjoying specialty meals or drinks, and buying gift cards – collect as many photos as you can while it is busy.
Collect all photos in a file so you can access them throughout the year.
Focus on visuals, especially reels, as well as written posts. High-quality photos and videos of restaurant dishes, products, and people will help attract attention and engage customers.
Use hashtags to reach your target audience. These may be specific to your town, community, or cuisine.
Add seasonal filters or stickers to posts to appear more festive. Teaser-written content on an image is more likely to stop people from scrolling past your post.
Add music or a voice-over when relevant.
Use social media accounts to provide customer service during this busy time. Answering questions or responding to complaints promptly on social media helps maintain a positive brand perception and keeps customers happy throughout the holiday season.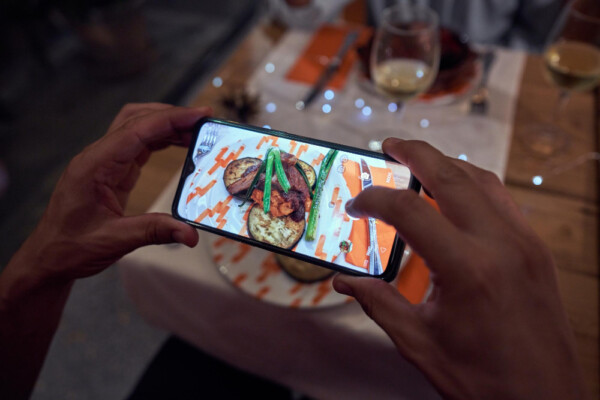 If spending time posting to your Social Media is not your thing, that's OK. But social media presence is a crucial part of your marketing strategy. So you need a solution if you don't want to do it yourself.
Find out if someone on your team would be happy to do the posting. Delegating the tasks you dislike doing, but not the responsibility of them, is a true key to success, freeing up your time and resources while still getting this important end result accomplished.
Pick someone ideal for the task – in this case, someone who has their own active social media feeds and spends a lot of time posting, maybe it's two people.
Outline your expectations. How often should they post, what can they NOT post about, what message are you trying to communicate, and how to get permission from people if necessary.
Create a list of potential post topics: large parties having fun in-house, carryout orders getting picked up, staff having fun, delicious food and drink shots, and various promotional topics.
Approve everything personally. Have your team members bring you the images and words they want to post. Batch them as much as possible; a week's worth might be a good start.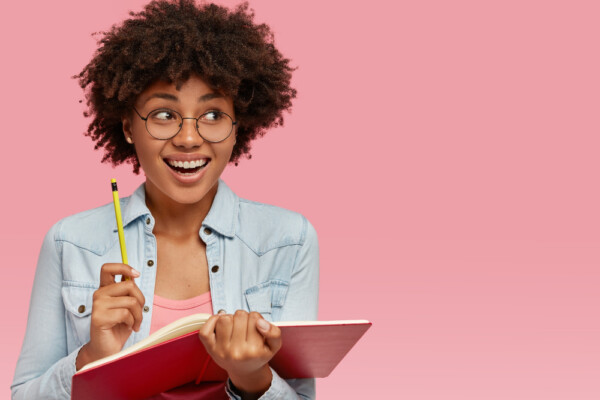 By providing engaging content and leveraging your social media during the holiday season, you can increase customer engagement, attract potential customers and set yourself up for a successful new year.
The more you post, especially reels (short videos), the wider your reach. Your social media posts will be shown in more people's feeds and be shown to more than just your existing followers.
Promote holiday specials, restaurant news, special promotions, and other incentives, like your rewards program.
Post a question or poll and reveal the answers in a future post. Social media users love interactive posts and like sharing their opinions.
Post seasonal recipes or "behind the scenes" videos of restaurant staff preparing food. There is an entire TV Network devoted to food, and it's prepared for a reason, people are fascinated by it. Use that to your advantage and reveal some tips and tricks people can use at home.
Let people know what else you do – highlight all the aspects of your business
See social media comments as a conversation to answer questions and improve perceptions.
Post fun party pics of in-restaurant parties or at catered events.
Share a testimonial.
Do a Throwback post to the early days of your restaurant.
Have a contest or giveaway that creates user-generated content; it means people will post to their sites and tag you. It expands your reach when all their followers see their posts about you.
Ask for input– what better way to get input from your customers about your product or service than to ask.
Shoutouts to other community businesses.
Customer of the month.
Employee of the month.
Donate to a local cause and ask your audience to help, or share a local fundraising event that you are participating in to encourage more participants.
Celebrate milestones in your company.
Encourage customers to interact
By strategically leveraging restaurant social media accounts, independent restaurants can compete with larger restaurant chains and local competitors. With thoughtful content and engaging visuals, your restaurant marketing on your social media platforms can be a powerful tool to reach both existing and potential customers and drive business throughout the year.
If you want to find out how to use Social Media to generate a flood of New Customers for your restaurant, click the link below and pick a time to meet with one of our DFY Social Media Restaurant Marketing Specialists, and they can fill you in on how to double your new customer count using Social Media Marketing that works.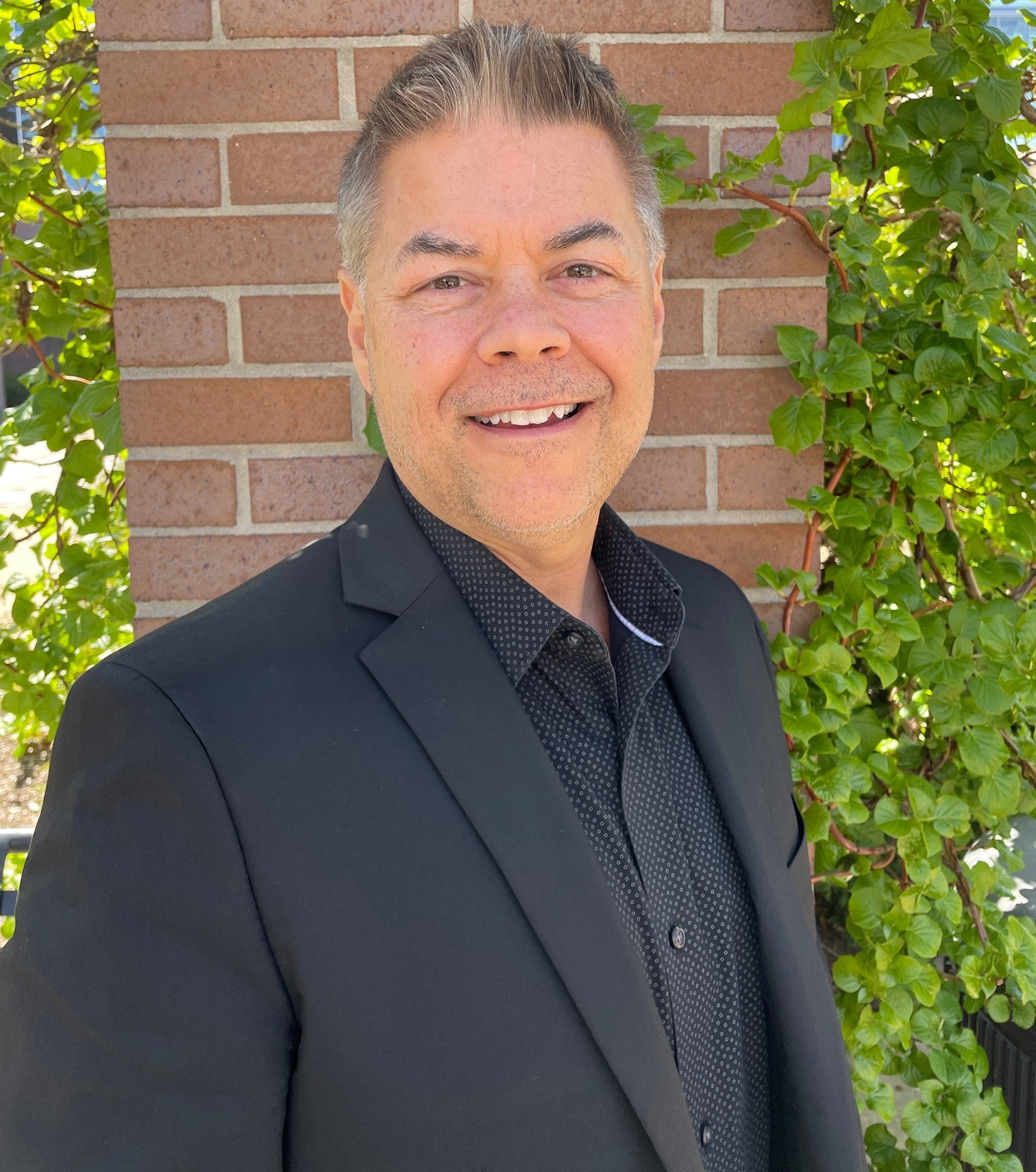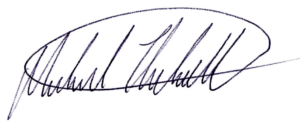 Michael Thibault
Known as "The Done For You Marketing Guy for Restaurants." International Speaker on Restaurant Marketing. Published contributing author of 4 Marketing Books. Industry expert on Google Searches and Review Sites. Recovering Independent Restaurant Owner and Caterer of over 21 years. And, all-around good guy.