Word-of-mouth marketing is one of the most powerful forms of advertising. It's organic, free, and more credible than any other form of advertising.
When someone recommends a product or service to their friends or family, they put their reputation on the line. That's why word-of-mouth marketing is so powerful – people trust it implicitly. That sentence is worth re-reading.
Nowadays, the internet is a giant conversation, a megaphone for people's opinions, both good and bad. In addition to people talking about you in person, they are also talking about you online. In both cases, it is vital that you know what they are saying.
The Value In What They Say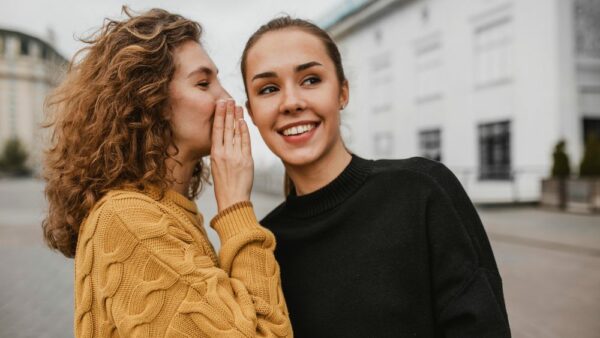 When it comes to word-of-mouth marketing, there are a few things to keep in mind. First of all, word-of-mouth marketing is all about credibility. People are more likely to believe their friends' and family's recommendations than anything you can say about your products and services. This is because word-of-mouth marketing is organic – it comes from real people, not from some business trying to sell a product or service.
Another thing to remember is that word-of-mouth marketing is free. You don't have to spend money on advertising or marketing when people are talking about you. This is a major advantage, especially for small businesses and startups.
Finally, word-of-mouth marketing is more effective than any other form of advertising. Since potential customers weigh others people's positive experiences highly, they are more likely to take action and try your business.
It's more credible, it's more affordable, and it's more effective. Combining all these factors makes it easy to see why word-of-mouth marketing is so powerful.
The Big $$$ Opportunities With Word-Of-Mouth Marketing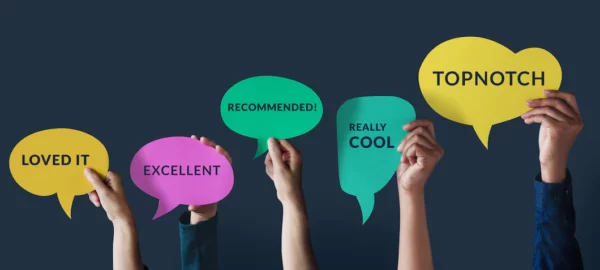 1. Make sure you are providing high-quality products and services – this is the key to getting positive word-of-mouth referrals. If your products and services provide great value, your facilities are clean, your staff exceptional, and the overall experience is pleasurable, then people will talk about you positively online and in person. The more you can provide something about and beyond what your competitors are providing, the more likely the talk.
2. Get involved in your local community. This is a tool you have in your arsenal as an independently owned business that the corporate chains don't have. Serve on committees, volunteer for local charities, employ local students, put floats in the parades, support local teams, and get involved in community events. When people see that you're active in your community, they'll be more likely to trust you and recommend your products or services.
3. Use local media to promote your business. Contact your local newspaper or radio station, tell them about your business, and send them a free lunch. Offer to do interviews or write guest articles. When people see you featured in the local media, they'll be more likely to check out your business.
4. Collaborate with relevant Influencers – those who focus on your local community or post about your business type frequently. Think about people that your target market might be following.
5. Collect the written versions of positive comments to use in your marketing. Highlight the positive experiences that customers have had with your business on your website, in social media, in print marketing, and in customer emails or newsletters.
6. Make use of a constant stream of positive online reviews flowing to all relevant review sites.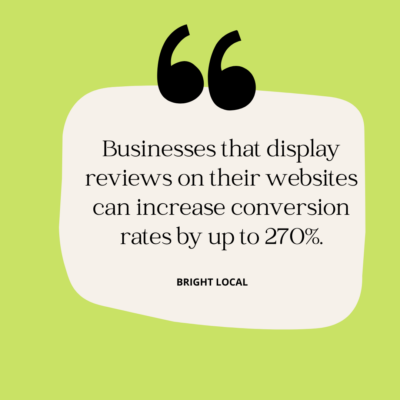 Online Reviews… Who Cares?
People are often skeptical about the things they read online. After all, you can write anything you want about your business on your website, but how do I know what you say is true? Why should I believe you?
The best way for people to know the truth is to look at online reviews from independent sources like Google, TripAdvisor, and Yelp, sources that aren't affiliated with your business in any way. They're just regular people who have used the product or service and want to share their experience.
Online reviews are the amplified online equivalent of people talking about you in person. You can't underestimate their value.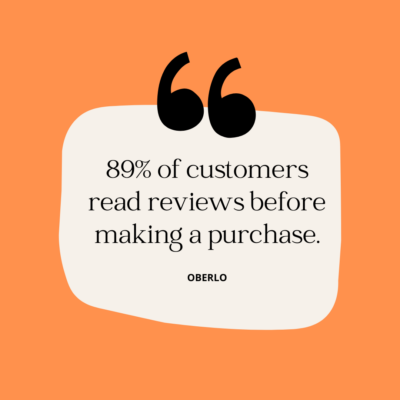 Your positive online reviews help your business rank higher in search engines. You will move up the search rankings when you have frequent new positive reviews. People searching for a product or service online often look at the reviews to see what others have said about businesses. This is because people trust what others say more than any other form of advertising. This has become the norm; 89% of people investigate a business online before trying it for the first time, which makes the internet a valuable source of new customers.
For more details about how to make your business rank higher on Google, click here https://shop.dfymarketingsystems.com/is-google-helping-or-hurting-your-business/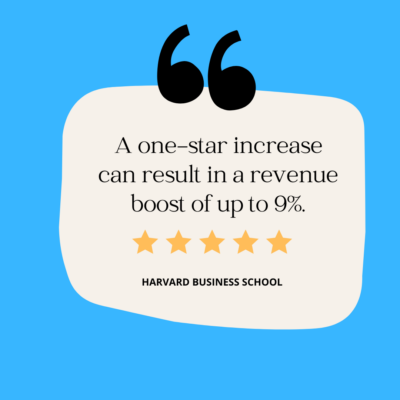 Online reviews and your reputation management are closely connected to revenue. Harvard Business School reported that businesses see a 9% increase in revenue for every extra star on ratings. This stat should give confidence to independent businesses because you do not have the luxury of the large marketing budgets of your corporate competitors or their broad brand appeal.
YES! I Want More 5-Star Reviews, But How Do I Get Them?
Your online reputation needs to be impressive to stand out from all the other options available to your customers; it requires constant vigilance to keep it clean. Here are a few ideas you can implement to generate more 5-star reviews from your customers.
Encourage customers to leave a review. This could be an incentive like points if you have a loyalty program, a hearty thank you, or a free product (be careful to follow the guidelines set out by the review sites; they don't like solicited reviews.) The key here is to reward the act of leaving a review, not for a positive review.
Respond to all reviews, both positive and negative comments. This shows that you are engaged with your customers and care about their feedback.
Make it easy for customers to leave reviews. Add links to your review pages on your website and social media accounts.
What You Need To Do To Have A Reputation That Generates New Customers
Sadly, BrightLocal studies show barely 50% of local business owners find the time to work on their company's online reputation management. If this is you, you are not taking advantage of one of the most cost-effective ways to find new customers.
Reputation management means monitoring and managing your online persona. This includes ensuring the accuracy of the information and tracking reviews of your business on review sites, social media, and directories, as well as responding to any negative comments quickly and politely.
There are five key elements of reputation management that businesses need to focus on:
Claim and Monitoring review sites regularly
Responding to reviews promptly and politely
Addressing any negative feedback constructively
Encouraging customers to leave reviews
Use your reviews in all your marketing
Maintaining a positive online reputation is essential for any business. A bad reputation can drive away customers and hurt your business's SEO (search engine optimization). By monitoring your reviews regularly, you can take care of any negative comments before they have a chance to damage your reputation and use strategies to move you up the rankings. Hence, customers see your business first in their searches.
To get a Review Report Card for your business for FREE, simply click the button below and enter the name of your business. We will send you a complete snapshot of your online reputation across the internet and how you rank against your competition instantaneously. For FREE. Because we like you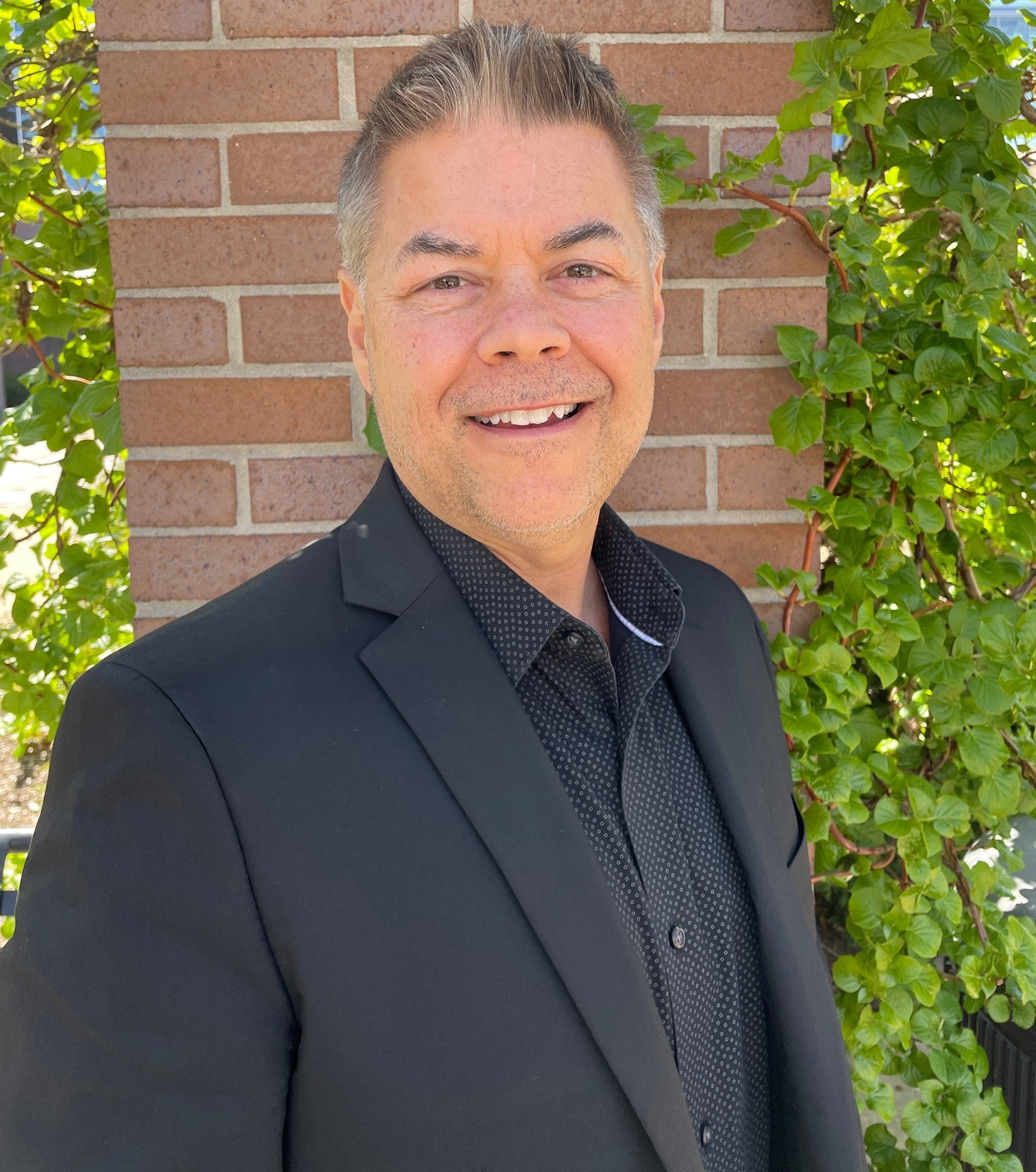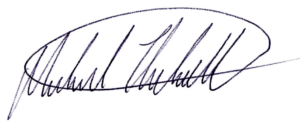 Michael Thibault
Known as "The Done For You Marketing Guy for Restaurants." International Speaker on Restaurant Marketing. Published contributing author of 4 Marketing Books. Industry expert on Google Searches and Review Sites. Recovering Independent Restaurant Owner and Caterer of over 21 years. And, all-around good guy.