Real Talk: We get you more customers and get your existing customers coming back faster and spending more money. All without any more work on your part.
getting you New Customers
You need a steady flow of new customers through your doors to convert them into long-term paying guests. With our proven marketing systems, we'll fill your restaurant without you having the headaches of figuring out what works.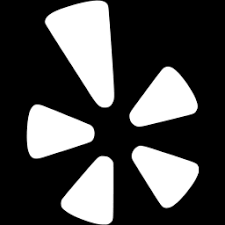 ONLINE REPUTATION MANAGEMENT
98.7% of your new customers look at your Review Sites and Google Listing before trying your restaurant. We take control to get you listed above your competition.

Facebook And Google Digital Marketing
We run highly targeted ads on Facebook and/or Google to get you new customers. In conjunction with building you a massive email list. Then we continue marketing to generate more repeat sales. Restaurant Websites
We specialize in creating restaurant websites that "do something", not just look pretty. Make a sale, capture a lead, convince a new customer to try you. It's your online foundation.
Get Your Customers Coming Back Fast and Spending More
It's 8 times more profitable to get your existing customers back than to get new ones. We'll keep your restaurant top of mind so when they're thinking where to spend their dining dollars you're first. No Peeking/Red Envelope
Our best performing bounceback promotion. This promotion generates an average of over $32,000 in sales for restaurant owners with the highest redemption rates and ROI in the industry. Print Marketing & Newsletters
With Print having the highest delivery rate (96.3%) of any media, your message will be seen. We create effective print marketing that works getting your customers back quicker. Email & Social Media
Email and Social Media are today's "ATM'S" of the marketing world. 99% of your customers check their email and social media daily. You need to be there when they do. 
4100 INDEPENDENT RESTAURANT OWNERS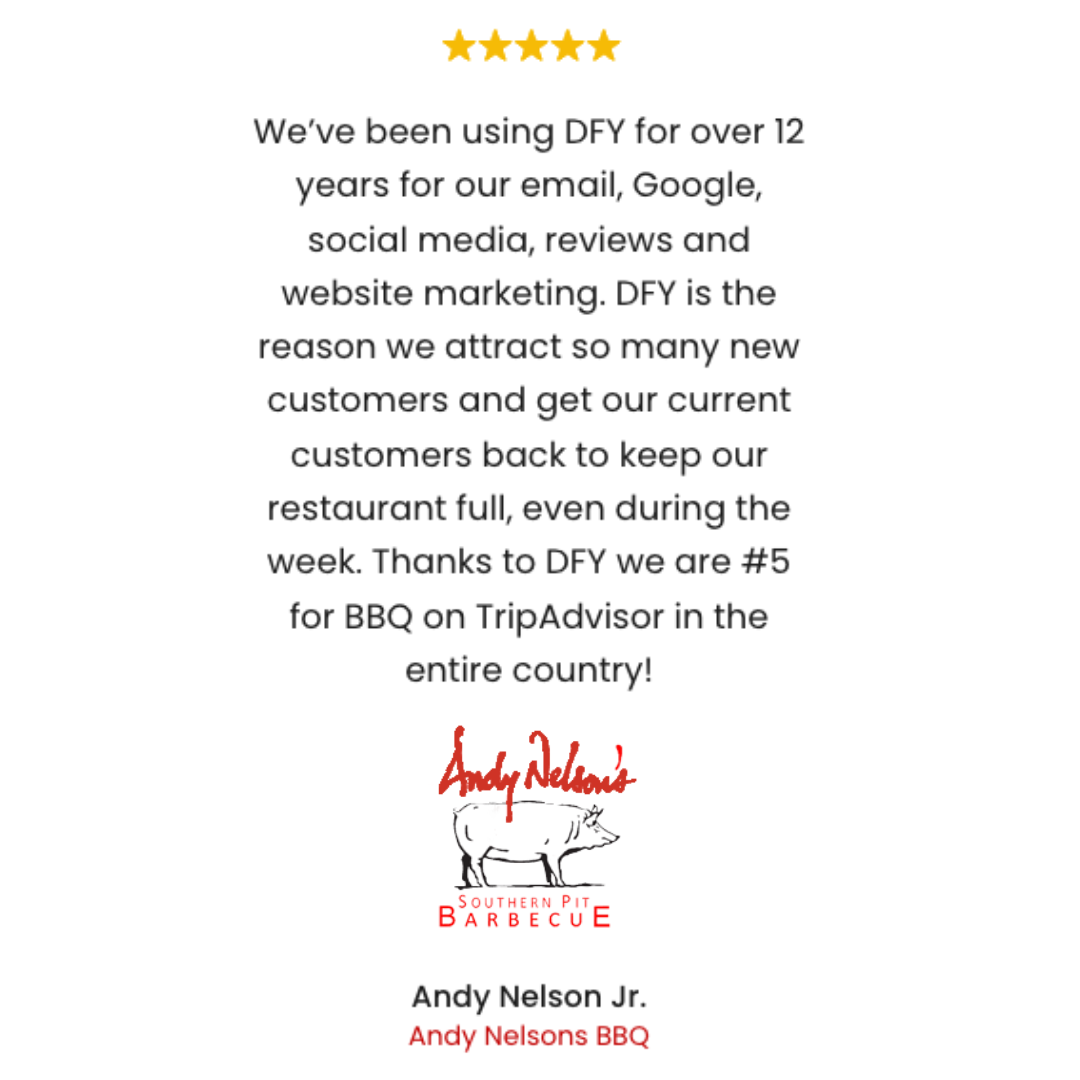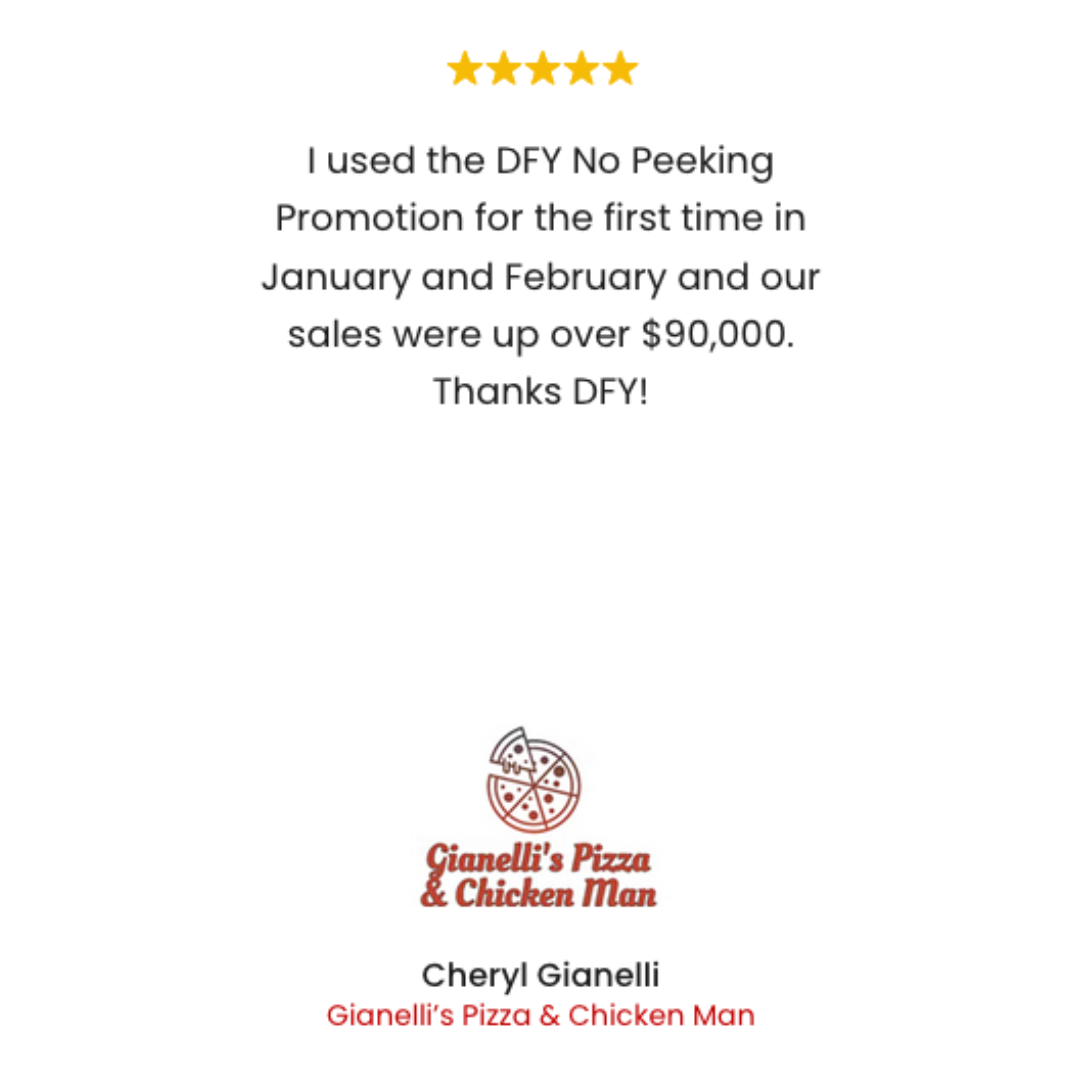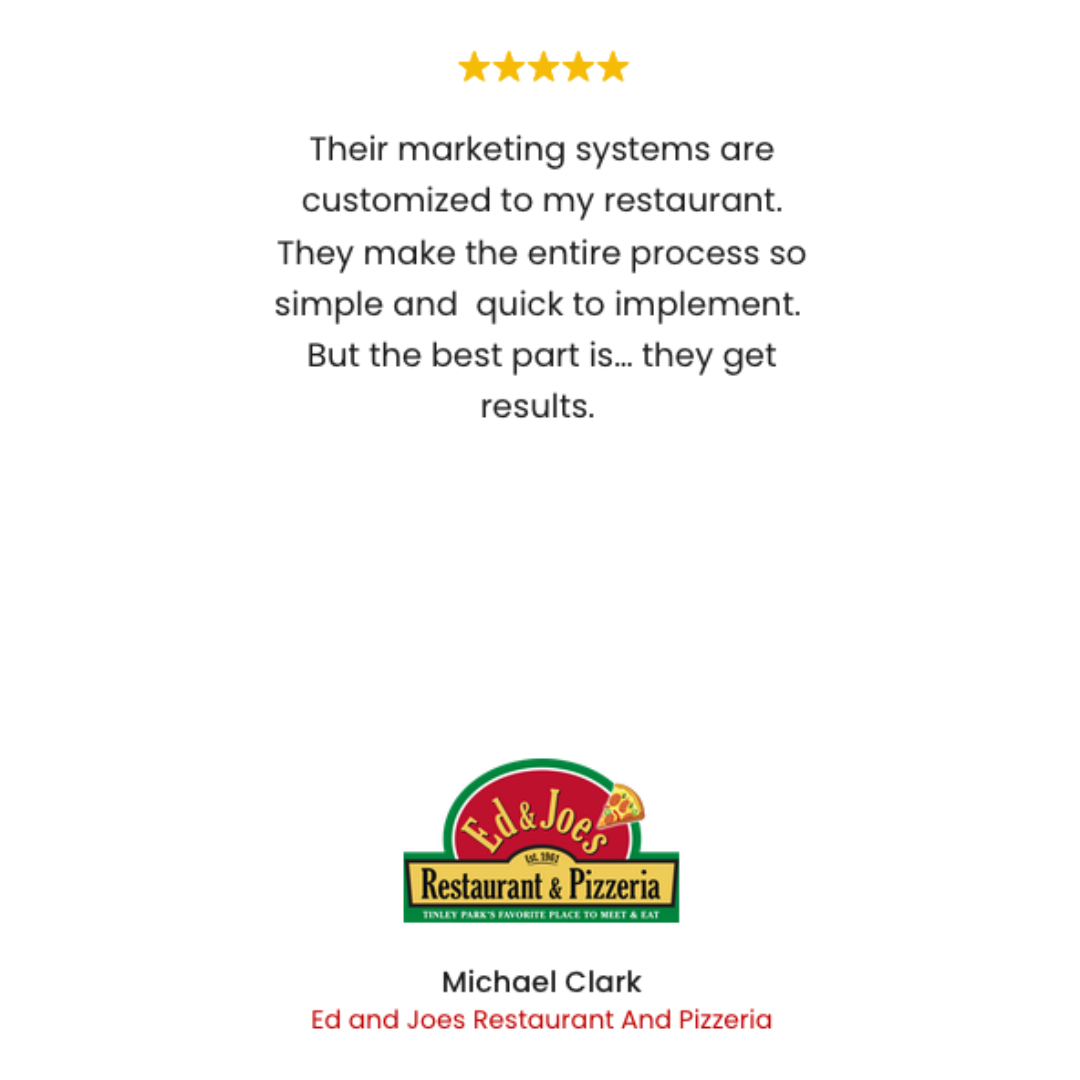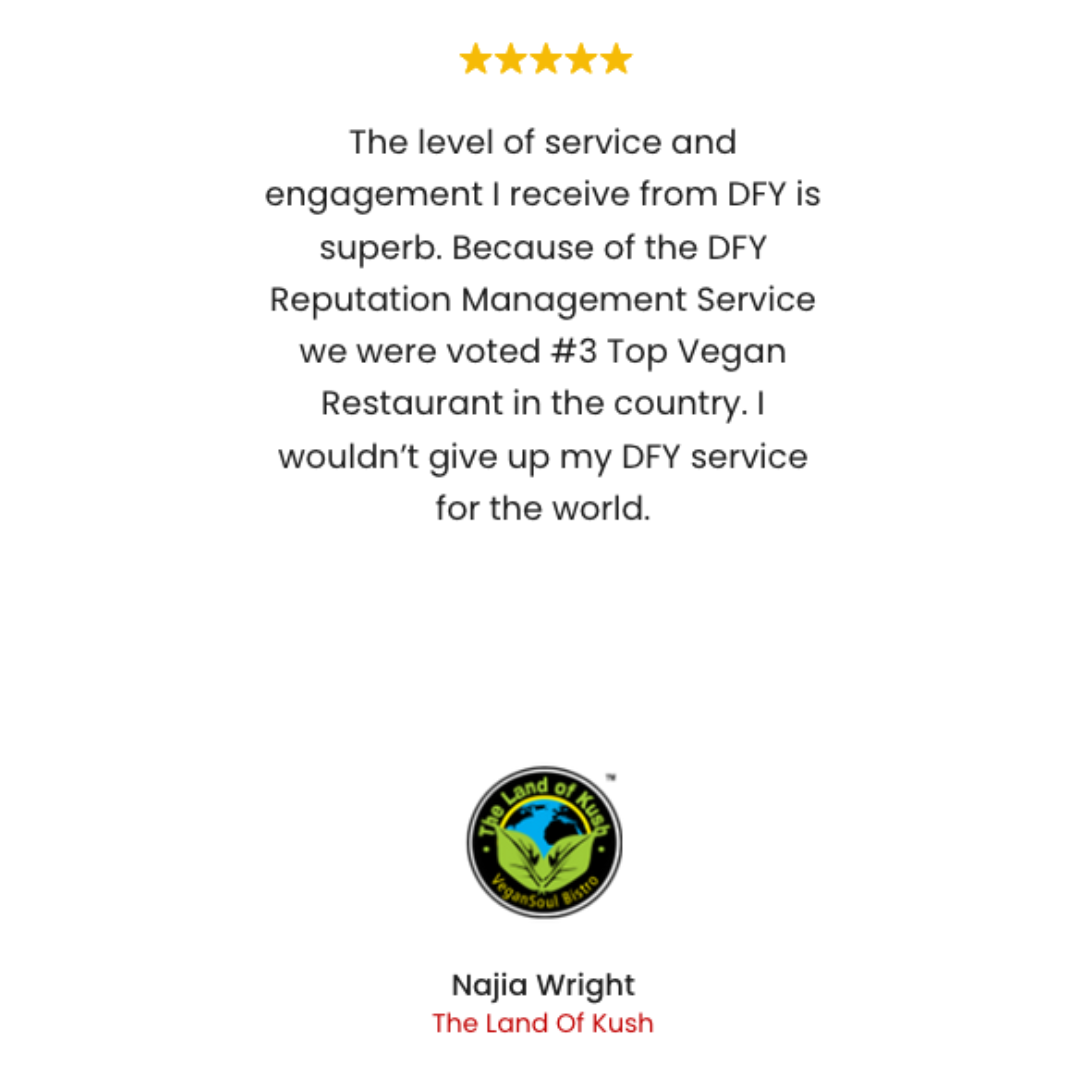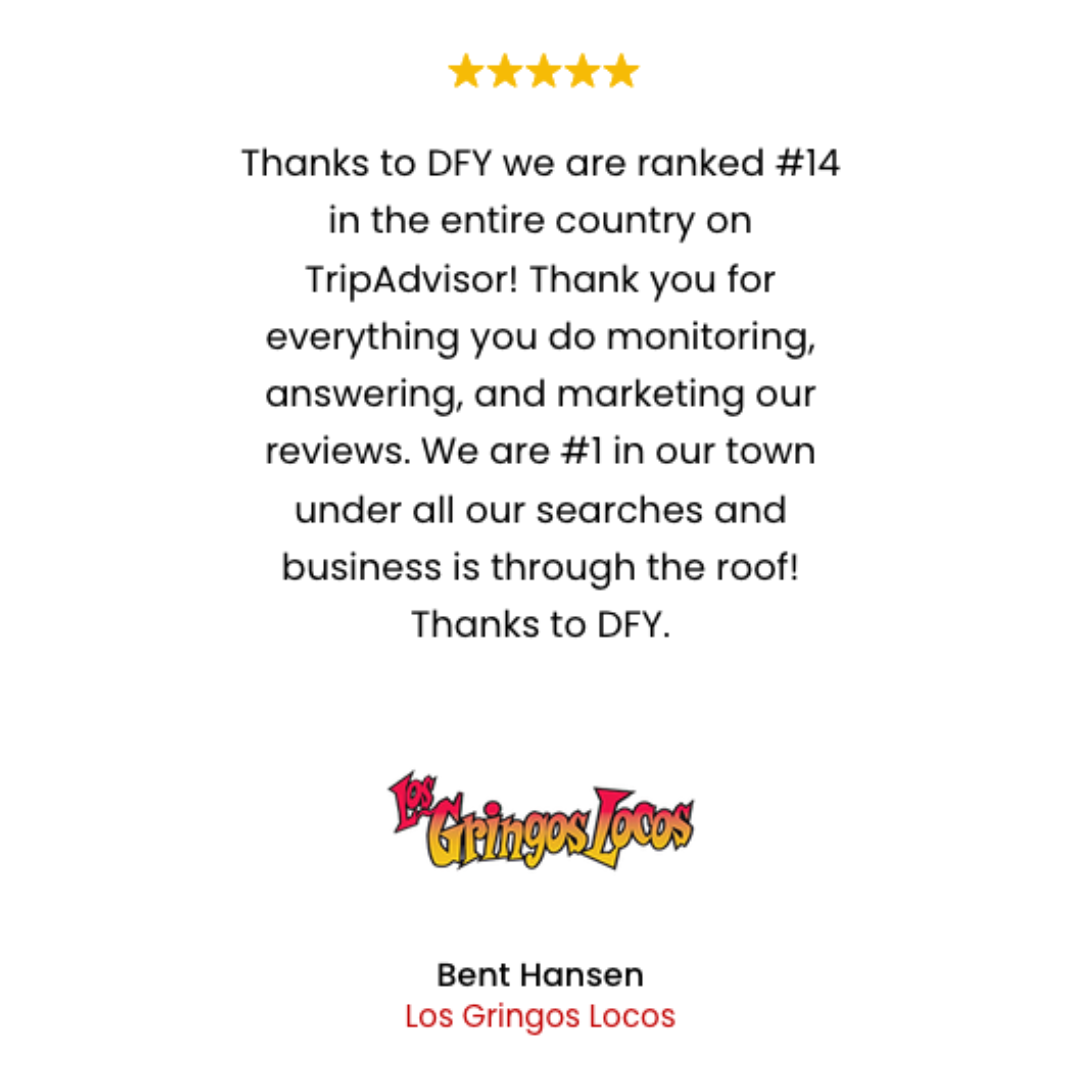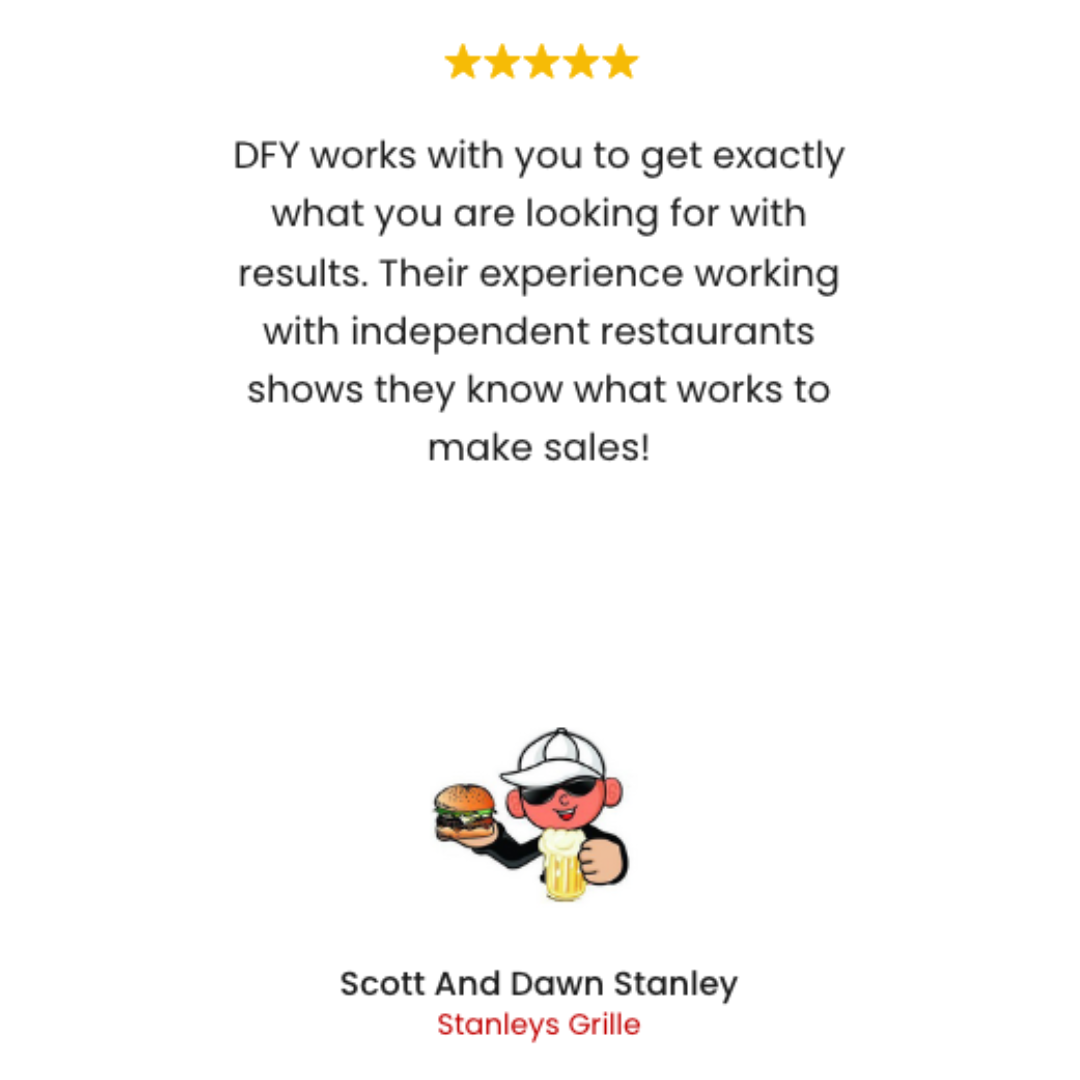 Subscribe to the DFY Restaurant

Profit

Making Tips
Subscribe to our weekly money-making information that deliver the most actionable, proven,
and up-to-date sales-generating tips your restaurant needs in 7 minutes or less.
Get in front of your competition for free.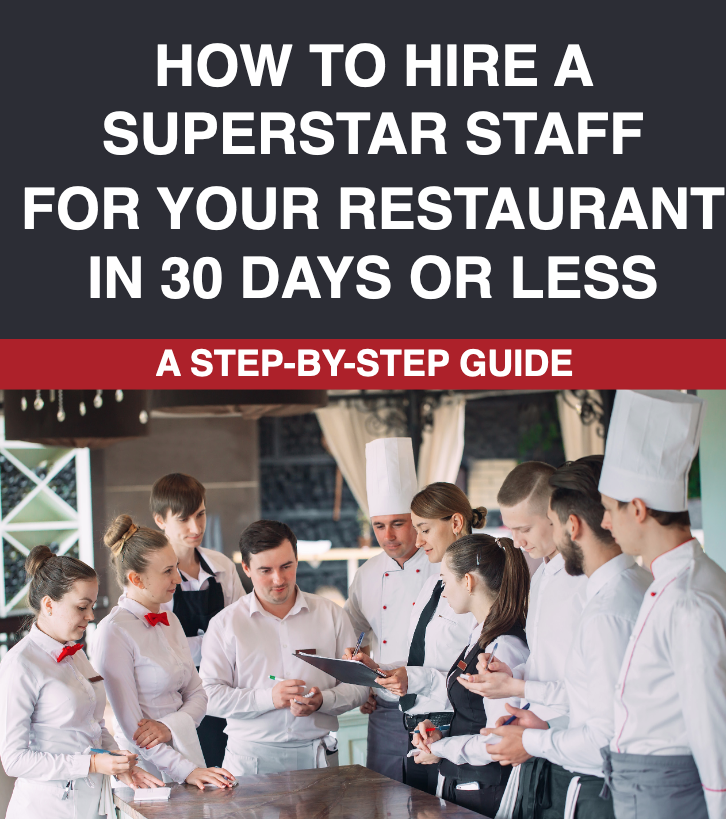 Subscribe Now

And We'll Also Send You Our "How To Hire A Superstar Staff For Your Restaurant in 30 Days Or Less"