We all want our existing customers that already know and love us to come back quicker, spending more. But what really makes your customers come back again and again?
It's worth paying attention to because if you understand why they return, you can influence them to return more often.
Loyal Customers Are Your Lifeblood
Repeat customers are the lifeblood of any business. Without it, you can't maintain a consistent flow of income, and your business will eventually dry up and die. You need new customers too, but your existing customers already know you, like you, and they trust you.
It's easier and cheaper to convince them to return again and influence their buying decisions. Repeat customers are 9 times more likely to convert than first-time buyers (Adobe Digital Index). Your business growth depends on a steady flow of regular, repeat, and frequent customers.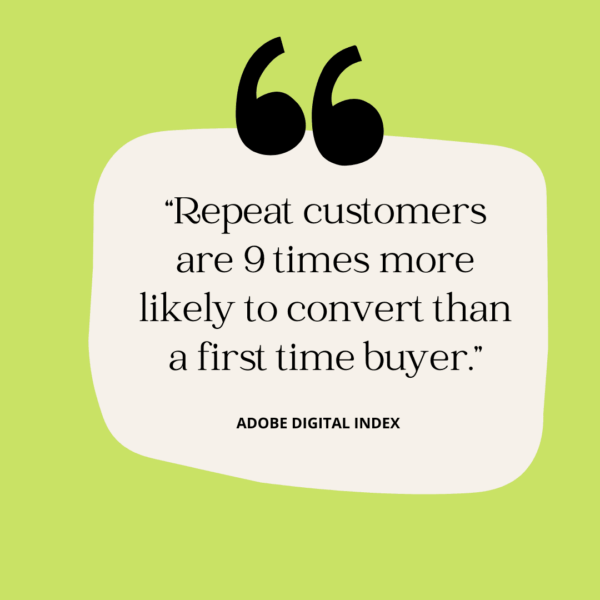 Relying on the assumption that they'll return on their own isn't smart. We've all purchased from a small business and then failed to return again. It's human nature.
Life gets busy; it's not on the route home, a friend recommends somewhere else – but what it really comes down to is that we simply forget. The business didn't do anything wrong, they just didn't do anything to encourage me or remind me to return, and they just fell off the radar screen.
This is why having customer retention strategies in place is essential. Otherwise, your customer pool diminishes over time, and it's impossible to find enough new potential customers to make up for them.
So what creates repeat business? What makes them return again? Many factors contribute to customers returning time and again, but there are three primary drivers:
1. Quality of Product or Service
First and foremost, customers return because they're happy with what they've received. This is what I call "the minimum to play." Whether it's a high-quality product that meets their expectations or excellent customer service that exceeds their expectations, customers will keep coming back if you can deliver on your promises. If you can't, they won't.
And the only thing great marketing will do for a poorly run business is put you out of business that much quicker.
As an independent business owner, the added benefit is that you are deeply rooted in your local community. You probably sponsor little league teams, participate in local charity events, be in the local parade, and support other small businesses. When customers feel like they're part of the community, they're more likely to stick with the companies that support them.
2. Connection to the Customer
Customers want to feel like they're more than just a number or a paycheck to you. They want to feel like you actually care about them as people. That's why building a connection with your customers is so important – it helps them feel appreciated and valued. Customers who feel like you care about them are more likely to return.
Small businesses are often run by people who know their customers by name. You offer a more personal experience, which can't be found at large chain stores. Plus, small businesses are typically located in convenient areas where customers live or work. This makes it easy for them to do business with you without going out of their way.
3. Fun and Engaging Marketing
Finally, customers are more likely to return when your marketing is fun and engaging. Rather than being pushy or sales-y, you have the opportunity to focus on content that's entertaining and interesting – and directed at their needs and interests, and experiences. This will help connect with them further and make them more likely to respond.
Design your marketing to encourage your existing customers, especially those who have JUST spent money with you, to take a specific action, like making a purchase again in a set period. This type of marketing is more affordable than traditional advertising methods because you control who it goes to and when it will bring on more sales.
The Simplest Customer Retention Strategy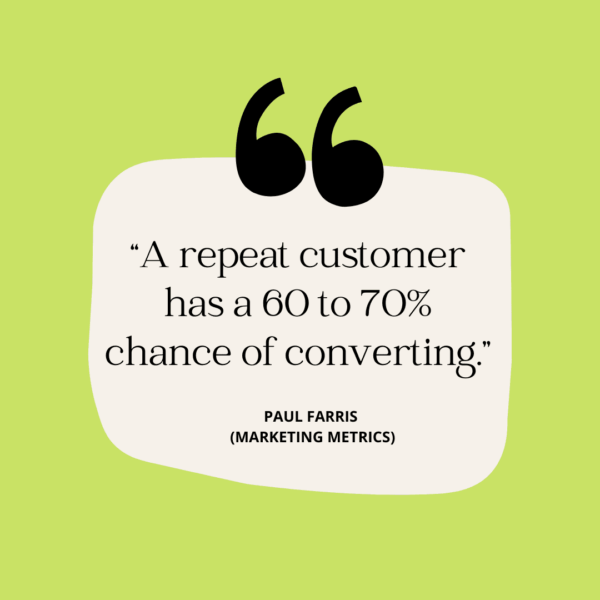 If a repeat customer has a 60 to 70% chance of converting (Paul Farris, Marketing Metrics) – and "to convert" means to "persuade or induce," then the most straightforward customer retention strategy is to simply ask them to come back.
We don't mean "Thanks for your business, please come again soon." That's FAR too open-ended.
Think about the last time you were at the Dentist. This is an excellent example because (and no offense to the Dentists out there) no one REALLY looks forward to a trip to the Dentist. If the Dentist relied on us all to remember to come back, to think about when we'd next like our teeth cleaned, and to call and book an appointment, well, they'd be waiting a long time for a lot of us.
If your Dentist is like mine, they book my next appointment while I am paying for this appointment. And then I get reminders – an email, a text, and a phone call- so the percentage of following through with it is much higher.
You have a lot of customers through your door in a month. Why not give them all a specific offer, something tangible to bring back, a compelling reason to return again, the opportunity to give you money – within a set time frame?
What if every customer was given a piece of marketing after they purchased that influenced them to make another purchase sooner.
This is the beauty of a bounce-back offer; it will bounce them back again to spend more money.
The Lure of Slipstream Marketing
Last week we shared the details of our Halloween Scratch Campaign (you can see why it is successful here) and we'll use it again as an example.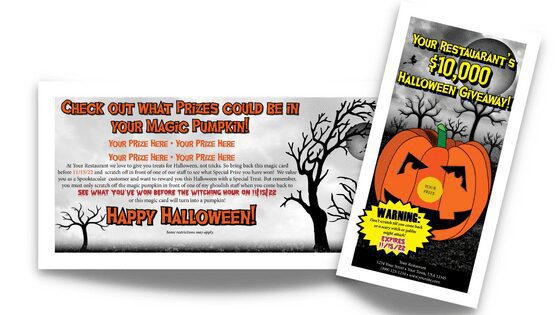 When creating your bounce-back offer, tie it into something your customers relate to. This is called slipstream marketing, marketing that is fun and connected to what is on people's minds.
Some ideas to consider tying into your marketing:
Ways to connect your marketing to your customers
A season
A holiday
A community event
An election
Back to school, school break
A popular tv or streaming show
An anticipated movie release
Celebrity gossip
A social media trend
Your business anniversary
Road construction in the neighborhood
According to recent statistics, Halloween is one of the most popular holidays in the United States. In fact, over 71% of Americans celebrate Halloween each year, spending an average of $82 per person. Halloween is a BIG DEAL that's on most people's minds. Which makes it a perfect event to tie your marketing into in October.
By using slipstream marketing, you can connect with these customers in a fun and meaningful way, building customer loyalty with them. In our example, the Halloween campaign creates curiosity. Since it's a bounce-back offer, they need to return to see what they have won, enticing them to return to your business after they've left. It's a physical reminder that they don't want to miss out.
With slipstream marketing, you can create a more effective and engaging marketing campaign that connects with your customers on a deeper level.
There's still time to take advantage of our Done-For-You Halloween Scratch and Win Sales Accelerator. Click the button below and get started doubling your sales for October.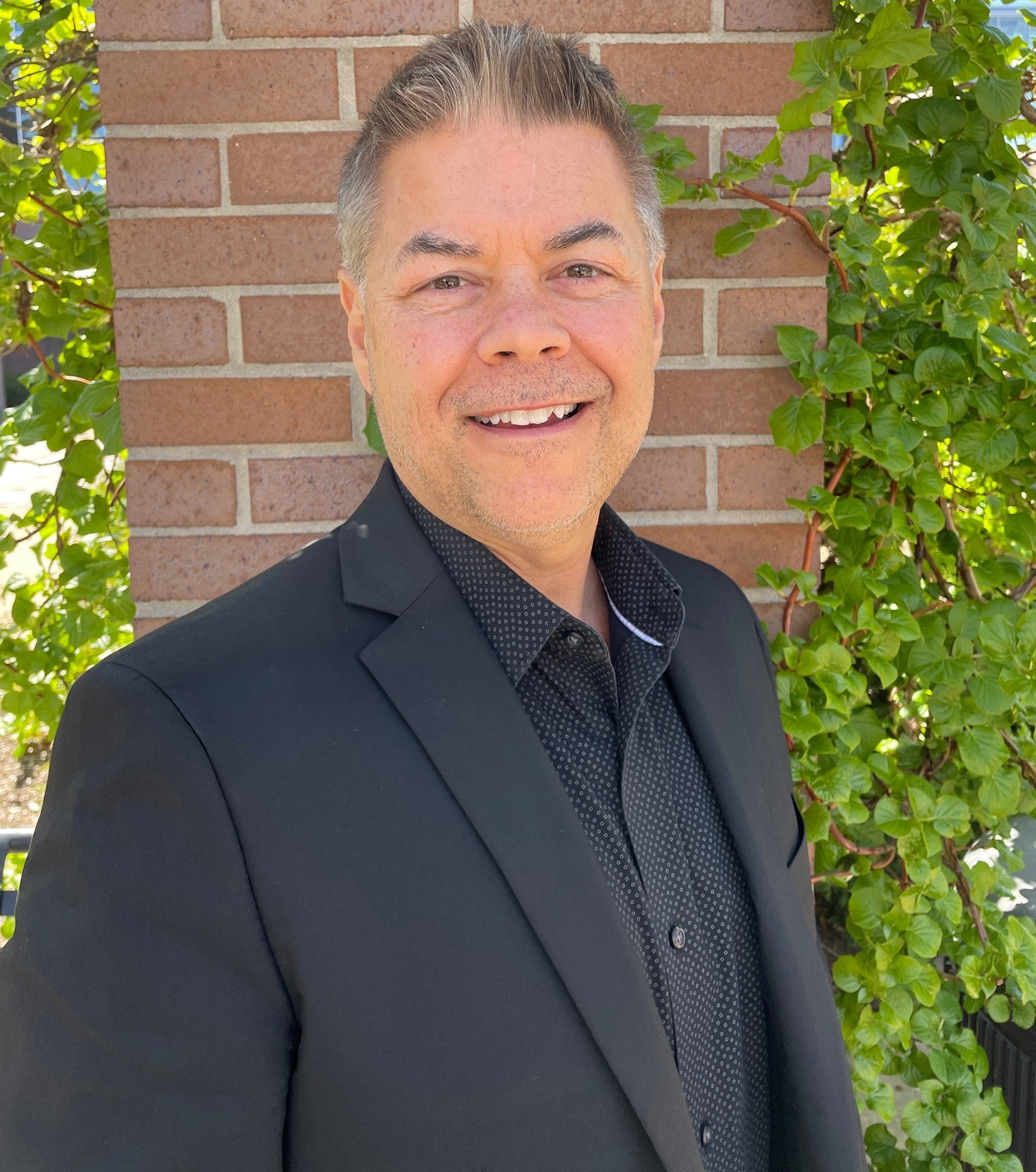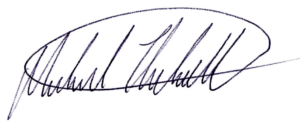 Michael Thibault
Known as "The Done For You Marketing Guy for Restaurants." International Speaker on Restaurant Marketing. Published contributing author of 4 Marketing Books. Industry expert on Google Searches and Review Sites. Recovering Independent Restaurant Owner and Caterer of over 21 years. And, all-around good guy.