If you've been in the restaurant business for a while, you might remember hiring secret shoppers – people who would secretly dine with you and then provide feedback and suggestions for improvement. Now, every customer is a not-so-secret shopper, and they all have a platform to give you their honest feedback, the online review.
I'm stating the obvious, but Google has changed the way we all operate in this world. It used to be that when you needed a recommendation for anything – a local business, a product, or a service professional, you'd ask a friend. But now, even if you get a personal recommendation, what do you do next?
You go Googling.
Google has trained us to count on reviews. It's the number-one review site in the world. Not only does Google have the most reviews, but it also attracts the most readers of all review sites. In 2021, 81% of consumers said they read Google reviews, a significant increase over 2020, when just 63% read the site's reviews. ("81 Online Review Statistics (New 2023 Data) – Exploding Topics")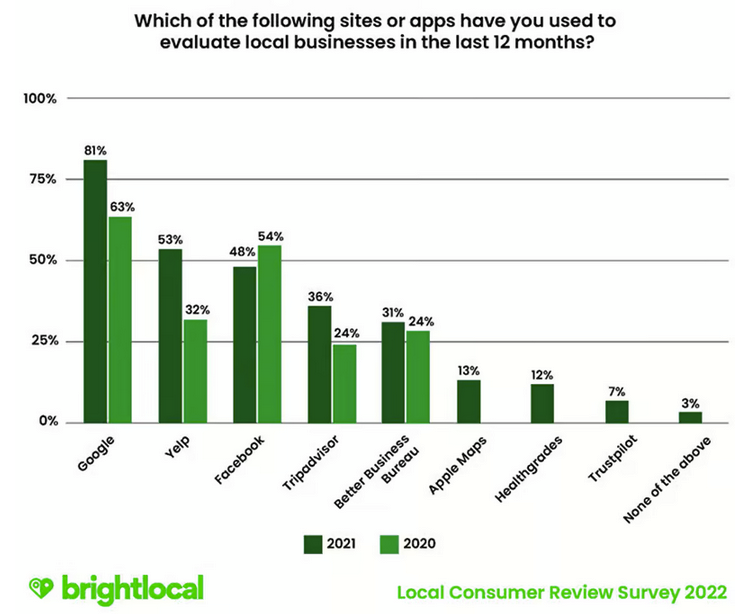 Collectively, Google, Yelp, Facebook, and TripAdvisor are home to 88% of all online reviews. But Google is the clear winner, housing 73% of all online reviews or more than six times as many as its closest competitors combined.
Those online business reviews are invaluable to you. As such, you need to read them and respond to them.
With reviews being such an essential part of the customer experience and decision-making process, you must stay on top of your online reputation.
The Online Review Benefits Are Two-Fold
The value of keeping your online reputation clean is that it will help you acquire new customers and retain your existing customers. People are more likely to purchase from a business with an excellent online reputation and be more likely to recommend it to their friends or family.
We've become skeptical. We are more likely to trust what others say about a business than what the company says about itself. Even if those others are strangers on the internet.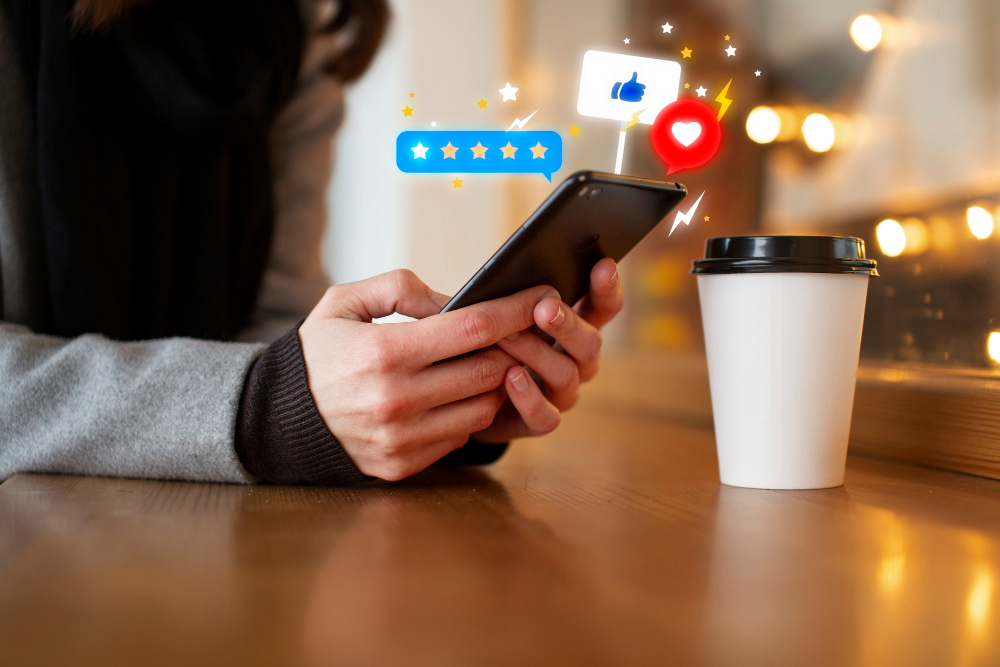 Reading reviews from existing customers is a fantastic way to get customer feedback and create a better guest experience with your business. Online customer reviews provide valuable insight or constructive feedback into their overall experience with your business and what they felt you did well or didn't do as well. And they are MUCH more comfortable writing it online than talking to you in person. Consider reviews a golden opportunity.
By reading the reviews, you can identify key areas of improvement that need attention, specific staffing issues, and maintenance that needs addressing. They allow you to make changes and hopefully turn any disappointing experiences into positive ones, increasing customer satisfaction and retention.
Additionally, existing customers may also share ideas for new services or products, which could help drive business growth in the future. It might be simple things like adding coat hooks or providing better take-out bags, but they may also suggest new menu items or products to increase revenues.
Having feedback from customers gives you a better perspective. We all go blind to our day-to-day environment, and you constantly juggle all the aspects of running your restaurant. Your customers are the best resource for quality control.
Online Reviews Have A Massive Impact On Getting You New Customers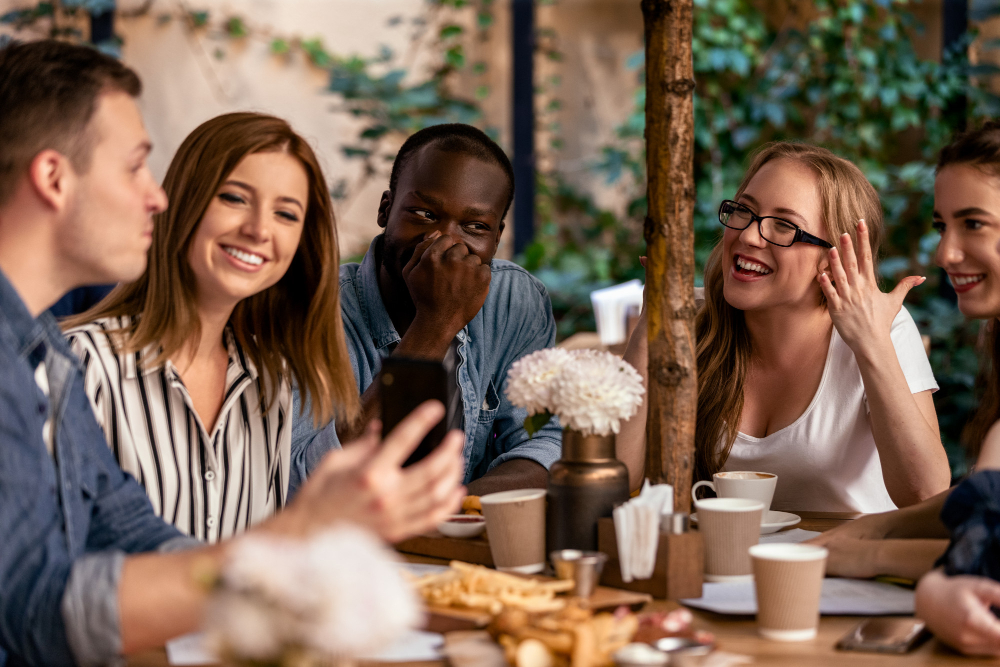 On the other hand, online reviews can greatly impact finding new customers with a low customer acquisition cost. In fact, 88% of consumers trust online reviews as much as personal recommendations from friends and family. This means that when potential customers are considering your business, they're likely to read the reviews first and make an informed decision based on what other customers say about you.
It's important to keep in mind that customers will judge the overall quality of your product or service by looking at the ratings given by previous customers. If there is a predominance of positive reviews, they'll be more inclined to use your product or service than if there are only negative ones. Positive reviews help build trust with potential customers who are considering your business, and this trust will lead to more customers for your business.
Research by Podium shows that consumers tend to engage with businesses with a 3.3 star or higher rating (out of 5). Most searchers will sort businesses by ranking, leaving you languishing lower down the lists if you aren't cultivating a higher rank.
Therefore, it's important to keep an eye on the reviews people are leaving about your business so you can quickly address any concerns they might have. Additionally, responding to positive and negative customer reviews in a timely manner shows potential customers that you value feedback and take customer experience seriously, which is likely to help with new customer acquisition.
Five Secrets For Improving Your Online Reputation
1. Claim Your Online Listings – You've probably done a local search on Google for your business at some point and noticed that sites are populated with information about your business that you didn't provide. That's because Google, and other search tools, have set out to collect that information with bots, and the information they discover may or may not be accurate. Claim your online listings, especially setting up your Google My Business account. If you don't claim it, all sorts of inaccurate information might appear there irritating your customers and preventing you from getting business.
2. Monitor Reviews Regularly – Set aside time weekly to check reviews across all platforms where customers may leave feedback about your business. This will allow you to act quickly if any issues arise or thank customers for their compliments and feedback.
"88% of consumers are likely to use a business if they can see the business owner responds to all reviews, whether positive or negative." ("Local Consumer Review Survey 2023 – BrightLocal")
People want to be heard! Good or bad, people want to know that they have been heard. Expressing your gratitude for positive reviews and offering solutions for negative reviews shows that you pay attention and care about what people say about your restaurant.
3. Respond Quickly – If someone leaves a negative review, respond promptly with an apology and offer solutions to resolve the issue. This will show other potential customers that you care about their experience and are willing to go above and beyond to ensure their needs are met.
76% of businesses don't respond to negative reviews. This means responding to yours, however few, gives you a competitive edge. It shows that you are watching and learning and want to make things right. This is a way you can stand out from your competitors.
4. Be Proactive – Reach out to customers who have had positive experiences and ask them for reviews. This will help you increase your online presence rather than simply responding to unhappy customers. Over 60% of consumers will likely leave a review if the business asks for one (Podium). Ask verbally, use QR codes on in-house signage, and send out email or text requests – make it easy for happy customers to make a positive review. Unhappy customers likely need no invitation, but satisfied customers will need prompting, and a constant flow of positive new positive online reviews will move you up the rankings, giving the few negative ones less impact.
5. Monitor Competitors – It's always important to stay up-to-date with what your competitors are doing, including their online reviews. This will give you an idea of how they are performing versus your own business and provide insight into where improvements can be made.
By following these steps, you can improve the guest experience and ensure that your business has a strong online presence that is attractive to potential new customers. With the right review monitoring strategy, you can take your business to the next level and ensure that you are at the top of the review sites when people search for your restaurant type in your town.
Reputation Management Is The Name Of The Game
Overall, your online reputation and monitoring your online reviews play an important role in gaining new customers as they provide valuable feedback and insight into how other people feel about your product or service.
It's important to both read and respond to reviews to create a better guest experience, build trust with returning customers, and ultimately acquire more new customers for your business. By monitoring your online reputation and customer feedback, you will be one step ahead of the competition and ensure that your business has a positive presence in the online world.
Don't have time to do everything necessary to have a stellar Online Reputation and ensure you attract NEW Customers to your business daily?
Click the button below and schedule a FREE Review Analysis with a DFY Review Management Expert. They will:
Provide you with a customized Review Report exclusively for your business.
Tell you how you rank against your competitors.
Reveal how you can dominate your local review market and climb the review charts.
Use Google and your Review Sites to become the dominant business in your industry in your local market.
For less than a cup of Starbucks a day get all your reviews monitored, answered, and marketed to get New Customers all completely Done For You!
And a bunch more
Simply click the button below to schedule your FREE Online Review Maximizer Session with a DFY Review Marketing Expert. A $297 Value for FREE because you read this blog till the bottom. Love that!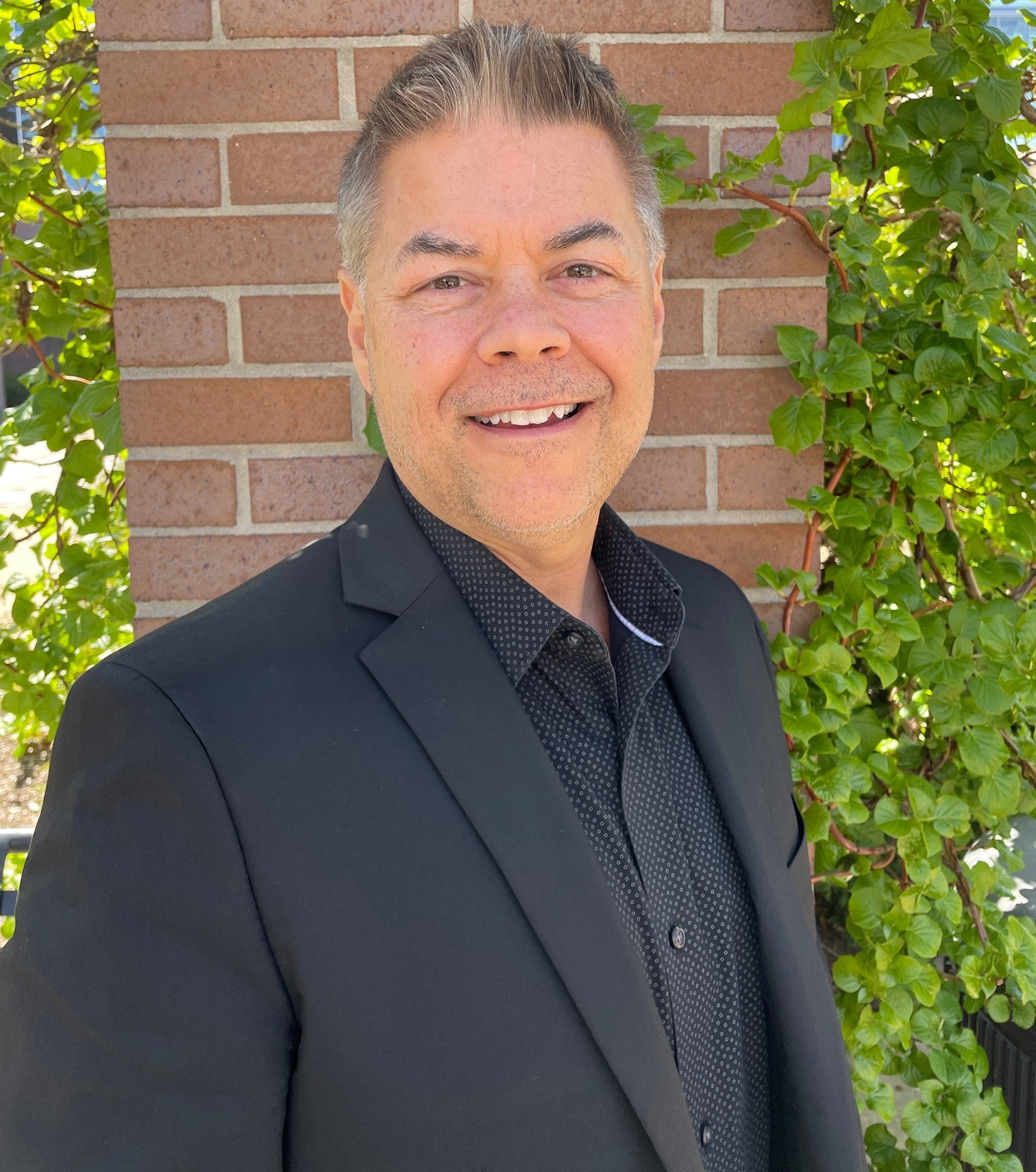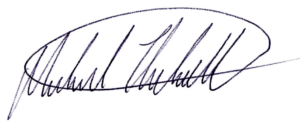 Michael Thibault
Known as "The Done For You Marketing Guy for Restaurants." International Speaker on Restaurant Marketing. Published contributing author of 4 Marketing Books. Industry expert on Google Searches and Review Sites. Recovering Independent Restaurant Owner and Caterer of over 21 years. And, all-around good guy.